---
Robbins Insurance Group is located in Branson, Missouri. The company was founded in early 2018 by Blake Robbins. Blake, and his wife Katherine, love the scenic Ozark Mountains and the Branson community. Working with RIG is a different insurance experience: the process is simple. Meet the team who is dedicated to finding coverage centered around your needs.
I don't feel you can truly do your clients justice unless you really know and understand them. From there, I love deepening the relationship through consistent follow up. That way I can be there as life changes and in turn their needs change. Many of my clients have become great friends, that's just my personality, and I love that aspect of my business!
- Blake Robbins | CEO | Robbins Insurance Group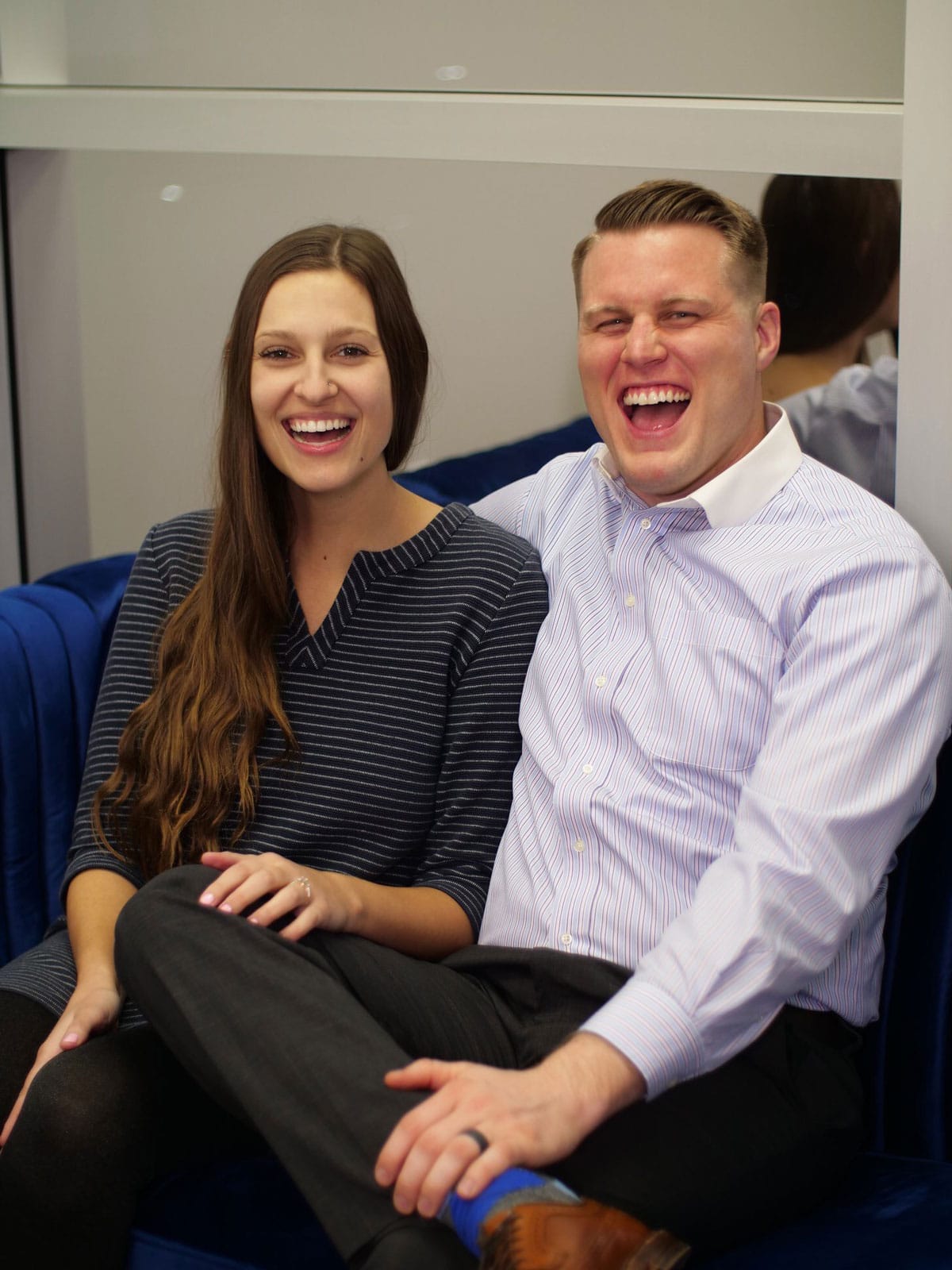 ---
Blake Robbins
CEO & Insurance Advisor
Blake Robbins was born in a small farm town in Illinois and moved to Branson at age 11. He founded Robbins Insurance Group in early 2018. With 9 years in insurance, Blake uses his experience to solve clients' problems. Blake loves connecting with people, learning about them, and finding out what is important in their life. The next step is to create an individualized plan for the client. Blake is very intentional with his clients, ensuring that each client clearly understands their coverages.
Blake and his wife, Katherine, absolutely love the Ozarks. They might be the only couple in town who purposely drives on Highway 76 - "The Strip" - to get home after church every Sunday. They are self-proclaimed Branson tourists.
---
TAYLOR CLARK
OFFICE MANAGER
Taylor Clark joined the Robbins Insurance Group team in August 2019 as the Office Manager. Taylor grew up in Muskogee, Oklahoma. The "Okie" then moved to Norman, Oklahoma, for college where he earned a degree in sociology. Taylor met his wife, Kayla, at Oklahoma University while pursing an internship in campus ministries. Now married for nine years, the couple has three beautiful children, Owen, Bennett, and Miles. Taylor's favorite Branson destination is Tablerock Lake where he can be active and make memories with family and friends. He is also a frequent of Chick-Fil-A Branson with his go-to breakfast order: the Chicken-Egg-and-Cheese bagel.
---
josiah johnson
associate financial representative
Josiah Johnson was raised in the Chicagoland area alongside his three siblings. He transitioned to Missouri in 2017 to attend College of the Ozarks. Before graduating with a business administration degree in 2019, Josiah was accepted into Sigma Beta Delta, the business honors society. Josiah has a passion for helping others prepare for their futures and feel secure in their financial situations. He has fallen in love with the Branson area and loves a host of outdoor activities, including longboarding, swimming, hiking, and disc golfing. He is also recently engaged to his amazing fiancé, Alyssa!