---
Robbins Insurance Group is located in Branson, Missouri. The company was founded in early 2018 by Blake Robbins. Blake, and his wife Katherine, love the scenic Ozark Mountains and the Branson community. Working with RIG is a different insurance experience: the process is simple. Meet the team who is dedicated to finding coverage centered around your needs.
I don't feel you can truly do your clients justice unless you really know and understand them. From there, I love deepening the relationship through consistent follow up. That way I can be there as life changes and in turn their needs change. Many of my clients have become great friends, that's just my personality, and I love that aspect of my business!
- Blake Robbins | CEO | Robbins Insurance Group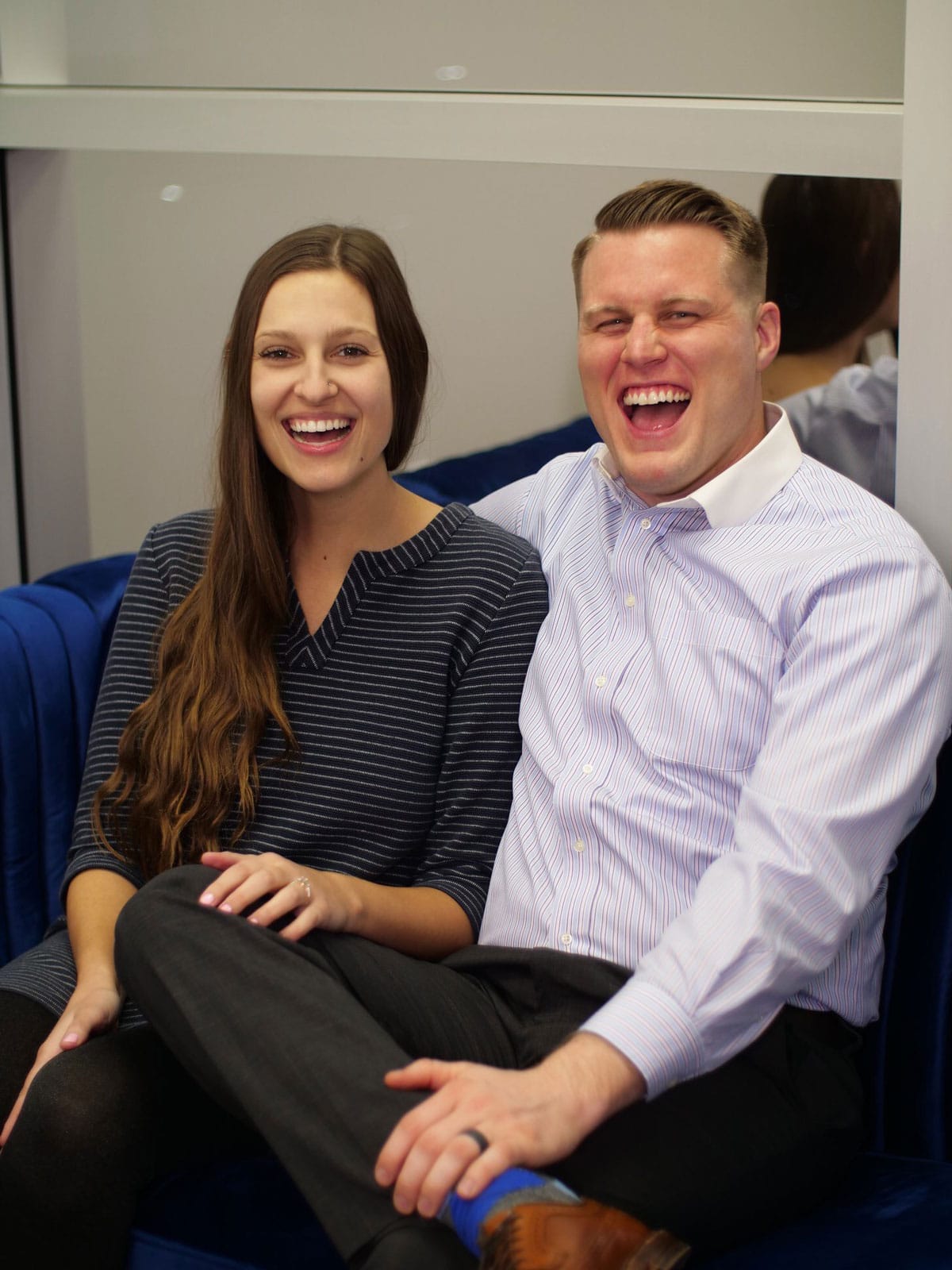 ---
Blake Robbins
CEO & Insurance Advisor
Blake Robbins was born in a small farm town in Illinois and moved to Branson at age 11. He founded Robbins Insurance Group in early 2018. With 9 years in insurance, Blake uses his experience to solve clients' problems. Blake loves connecting with people, learning about them, and finding out what is important in their life. The next step is to create an individualized plan for the client. Blake is very intentional with his clients, ensuring that each client clearly understands their coverages.
Blake and his wife, Katherine, absolutely love the Ozarks. They might be the only couple in town who purposely drives on Highway 76 - "The Strip" - to get home after church every Sunday. They are self-proclaimed Branson tourists.
---
TAYLOR CLARK
Director of Development / Insurance Advisor
Taylor Clark joined the Robbins Insurance Group team in August 2019 as the Office Manager. Taylor grew up in Muskogee, Oklahoma. The "Okie" then moved to Norman, Oklahoma, for college where he earned a degree in sociology. Taylor met his wife, Kayla, at Oklahoma University while pursing an internship in campus ministries. Now married for nine years, the couple has three beautiful children, Owen, Bennett, and Miles. Taylor's favorite Branson destination is Tablerock Lake where he can be active and make memories with family and friends. He is also a frequent of Chick-Fil-A Branson with his go-to breakfast order: the Chicken-Egg-and-Cheese bagel.
---
Nathan Zornes
Quoting Specialist
Nathan grew up in Kansas City and moved to Branson in 2021 to attend College of the Ozarks to study Business Administration. He joined the RIG team in 2022, kickstarting his career in the insurance industry. He has a deep passion to serve his community and a knack for crunching numbers, and RIG provides the means to do just that! He is a strong believer in having a plan for any situation and loves helping others achieve this goal. He enjoys spending time with friends, photography, cooking and playing a mean game of cards.
josiah johnson
associate financial representative
Josiah Johnson was raised in the Chicagoland area alongside his three siblings. He transitioned to Missouri in 2017 to attend College of the Ozarks. Before graduating with a business administration degree in 2019, Josiah was accepted into Sigma Beta Delta, the business honors society. Josiah has a passion for helping others prepare for their futures and feel secure in their financial situations. He has fallen in love with the Branson area and loves a host of outdoor activities, including longboarding, swimming, hiking, and disc golfing. He is also recently married to his amazing wife, Alyssa!
---
Samuel Piché
Insurance Advisor
Samuel grew up in St. Louis and moved to Branson at sixteen. Following high school, he moved to the gulf coast for ten years, working at a non-profit as a counselor while simultaneously serving eight years in the Mississippi National Guard as a combat medic and chaplain's assistant. Samuel has an associate's degree in Human Services, a bachelor's degree in Psychology, and is currently pursuing a master's degree in Organizational Leadership, His most recent position was with a Branson teen rehabilitation center. Samuel and his wife, Carole, get to raise two little ones, Lydia and Asa, and they have another on the way! In his spare time, he loves hiking, boating, watching war movies, and taking his kids to the local arcade. Samuel is most passionate about adding value to relationships and bringing out the best in others – clients and friends alike!
---
Courtney Fernandes
Customer Service Representative
---
Courtney grew up in Arlington, Texas, and first moved to Missouri at the age of 8. She graduated from College of the Ozarks in the fall of 2013 with a dietetics degree and a minor in Spanish. In 2016 Courtney met her husband, Johnny, a Brazilian native, at church. In 2018 they got married and settled in the beautiful Branson area, which is perfect because she loves kayaking and going for hikes with their two dogs, Sophie and Beethoven. Courtney's passion is her relationship with Jesus and being able to serve and lift others up.
---
Brianna Hudson
Customer Service Representative
Brianna joined the R.I.G. team in 2021. Born in South Carolina, she moved to Missouri in 2006 and is currently pursuing an online degree in business administration through Missouri State University. Brianna loves reading mystery novels, has aspirations to build her own house, and runs a successful Etsy shop. What wakes 'Bri' up in the morning? A desire to make a difference in other lives and her environment. 
Grace Carr
Personal Assistant to the CEO
Grace grew up in Grovespring, Missouri alongside her four sisters. She first arrived in the Branson area to attend College of the Ozarks in 2018. In college, Grace met her husband and they married in 2020. Then, she achieved her business administration degree in 2021 and began working as Blake's personal assistant shortly after. You could say she has got a plan for everything! In her off time, Grace has a passion for baking, photography, and has big aspirations to travel. Her life passion is to simply serve others in everything that she does.
---